Don't miss the original news stories, located on the Where Da Gold At homepage.
Music videos, fan recreations, and more are posted below.

 

A news report in South Lenox about a Pegasus sighting takes a familiar turn

I just wanna know Where Da Gold At hip-hop video featuring Mr. T!






Alabama Leprechaun (and our site!) featured on VH1's Web Junk

Horror Movie Remix
This fan created remix gives the Alabama leprechaun a horror movie makeover. Once every thousand years it comes back...

Leprechaun spotted in North Hollywood! We suspect that this may not be the same leprechaun seen in Alabama, but it is very entertaining.

-contains mild language-
Alabama Leprechaun Songs
These remixes were created by fans using clips from the news story. Right-click to download, great for ringtones!
Fan Submissions
If you have a video, song, or picture you would like to see on the site please send it to:


| | | |
| --- | --- | --- |
| "Who all seen the leprechaun say yeah!" | Happy St. Patrick's Day! | "I'm gonna rent a backhoe and up-root that tree, I wanna know where da gold at!" |
| | | |
| Not sure what prompted this... | The original sketch | Leprechaun 2: Back to tha hood |
WhereDaGoldAt.com - Alabama Leprechaun Videos and Songs Page
WhereDaGoldAt.com is the #1 resource for information on the Alabama Leprechaun.
Seen the leprechaun? Email:

Get a shirt, available in sizes up to 3XL!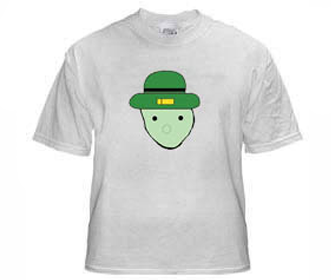 Alabama Leprechaun T-Shirt (100% Cotton)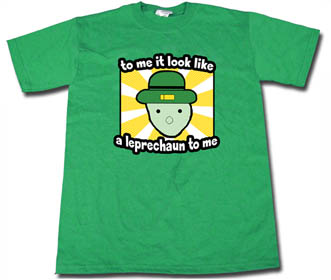 Green Like a Leprechaun shirt (100% Cotton)
*Limited Edition St. Patty's Day shirt*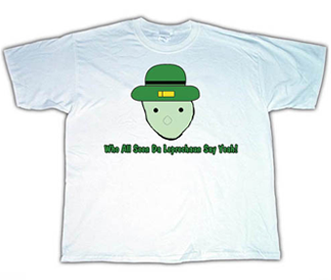 "Who All Seen Da Leprechaun Say Yeah!" T-Shirt (100% Cotton)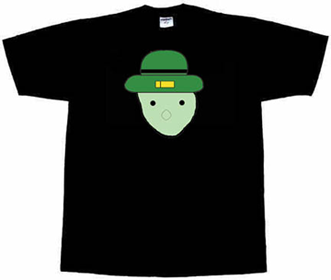 Black Alabama Leprechaun T-Shirt (100% Cotton)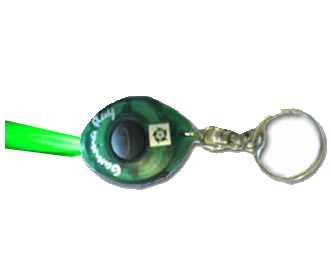 Leprechaun Defense Green LED Keychain